The Center for Post-Capitalist History
Window Installation by Leah Sandler
September 11 - 17, 2021
Opening Reading on September 11 at 5 p.m. CST on Twitch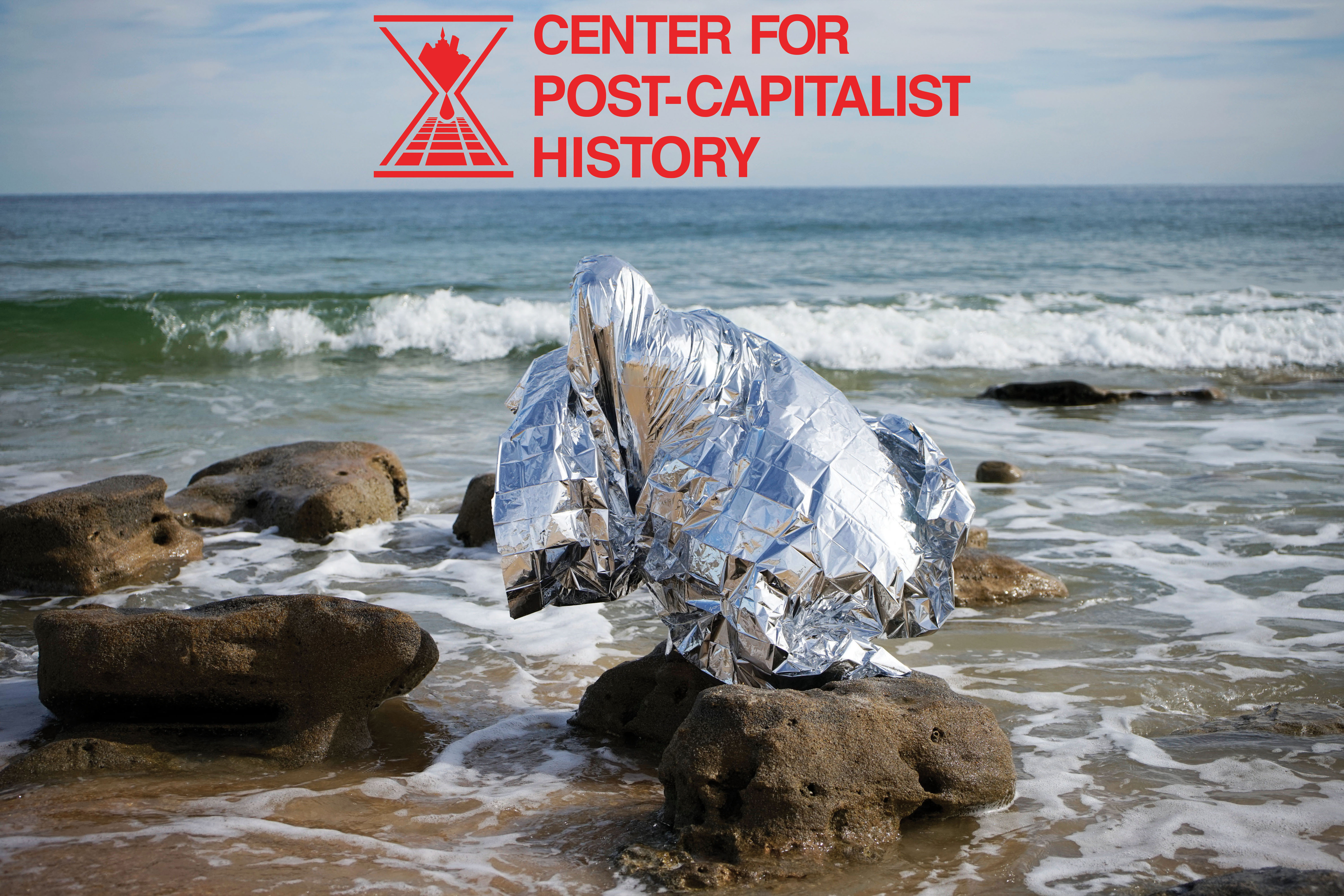 The Center For Post-Capitalist History, a fictitious museum existing through para-fictional intervention, proposes the creation of new methods of understanding history after the fall of Capitalism. In the institution's vision, the body should be understood as a valuable archive of information that can reorient our understanding of knowledge production and the writing of history, and allow us to prioritize care and mutual aid in a proposed future after the Capitalocene. In this storefront window installation, the viewer is offered a glimpse into a Center For Post-Capitalist History Staging Area, suggesting that the intentional construction of our future is something occurring in the present.

Leah Sandler is an interdisciplinary artist and writer based in Orlando, Florida. She graduated with a Bachelor of Arts from Rollins College in 2014 and a Master of Fine Arts from University of the Arts in 2017. Recent exhibitions include the 2020 Florida Biennial, Interstice at MOTOR Los Angeles, CA, and Utopian/Vermilion, a solo exhibition at ParkHaus15 in Orlando, FL. Sandler's writing and projects have been featured in publications including Salat Magazin, SPECS Journal, and Mapping Meaning Journal. She is the author of The Center For Post-Capitalist History's Field Guide to Embodied Archiving, available in September 2021 through Burrow Press.

Watching the decline of capitalism from the sand pine scrub and urban sprawl of Orlando Florida, I construct parafictional worlds through mediums including video, text, drawing, flag making, and collaborative interdisciplinary projects. These parafictions flesh out imagined post-capitalist institutions, rituals, histories, manifestos, and landscapes. Traversing these worlds, the viewer is encouraged, through a visual language of repeated symbols and colors present throughout discrete works, to consider the inconsistencies of the invisible ideologies that uphold and subtend capitalism, and to visualize the precarity of our contemporary moment.